Halfway Cottage in St. Ives offers stunning sea views and a central location, as well as free parking.  
Our spacious cottage is 

perfect for families, couples or friends and is the ideal destination for your holiday in Cornwall.

 
Three bedrooms • spacious living areas • balcony overlooking the harbour and pier
"Halfway along the charming cobbled Fore Street you will find our front door, nestled amongst the delightful selection of boutique shops, galleries, deli's, pubs, restaurants and bakeries. Step inside, relax, and enjoy some of the best views of anywhere in St. Ives."
Viewing on a mobile? Turn to landscape for the best image viewing experience.
Why book direct with Halfway Cottage?
Best rates available via direct booking – no booking fees
 Direct contact with owners – quick response to calls/e-mails
 Complimentary welcome pack provided
Why choose Halfway Cottage?
Central St. Ives location (we are on Fore Street)
 Private balcony overlooking the harbour
 Three bedrooms (sleeps 6)
 Parking space included (in a private garage nearby)
 Easy walking distance to all five beaches in St. Ives
Lindsey Clarke
October 29, 2022.
We stayed here in October & would highly recommend! Behind the little door 'halfway' along Fore Street you will find a real treasure of a cottage. The views upstairs are spectacular and the place was so comfortable and spotless. Everything you could need & more for a lovely trip to St Ives A real home from home! Thank you for having us!! The Clarkes xxxx
jonathan childs
August 21, 2022.
Previously stayed here many years ago as we have been st Ives many times and this place was fantastic then my nan recently booked and it was incredible to see how much it changed and was even better great value location and everything you want with the owners making my grandparents feel extremely welcome highly recommend if looking for a place to stay round here
Philip Gibbs
July 31, 2022.
There is no better place for a holiday.
Gaye Hacking
October 10, 2020.
Excellent spot in St. Ives. Spacious, comfortable and welcoming. Clean, with everything you need for a great break. There are lovely views of the harbour. Close to great restaurants and beaches.
Tom Hacking
October 10, 2020.
All the photos were taken from the cottage. It is a fantastic holiday cottage for just relaxing. Right in the centre, a few steps from traditional Cornish pasties, fish and chips and another couple of steps to fantastic restaurants and beaches.
Joanne Messenger
August 26, 2020.
We just spent a week at Halfway Cottage and it was perfect, exactly as described on the website. The cottage was in a perfect central location with panoramic views and it was close to the beaches, restaurants, shops and there was a lovely deli on the doorstep. The cottage was spacious, comfortable and very clean. We couldn't have asked for more they had thought of everything to make it a home from home. Little extras like the coffee machine, putting milk in the fridge, and everyday kitchen items left for us to use was fantastic. There were games, books, binoculars and a telescope we made use of. The balcony and furniture made it a perfect place to sit out on to take in the views. We couldn't have asked for more It was a perfect. Just sorry we had to leave.
Nathan Saunders
February 24, 2020.
Quite literally the definition of perfection (in my own opinion of course). From the moment you put your luggage away and sit down and look over the harbour you just feel so relaxed. Whether it's sunshine or rain, the atmosphere in Halfway Cottage puts you at ease. It's a spacious and very comfortable stay and I would highly recommend staying here. The amount of fantastic restaurants around means that sometimes you'll have too much choice but that's never a bad thing! Try them all! One bonus to this property is the private parking. During summer it's very difficult to park anywhere in St.Ives so having a private space proves very beneficial! Cannot wait to stay again.
Denise Fairchild
February 20, 2020.
Halfway cottage is beautiful with fantastic views very comfortable and peaceful and tranquil it's home from home whether your there alone or family I've been there a few times and I feel totally relaxed within 10 minutes
Rachel McCarthy
February 20, 2020.
Halfway Cottage
43 Fore Street
St. Ives
Cornwall
TR26 1HE
Follow us on social media!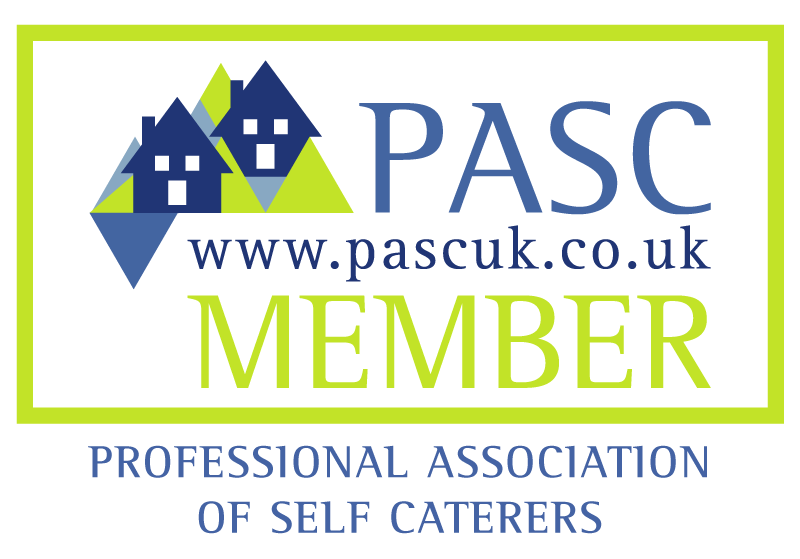 Sign up for occasional news and details of late availability
sorry, no pets | family friendly | free WiFi | sleeps 6 | parking space

balcony | sea view | 1 min to beach | central location